The Benefits of Hiring a Professional Gutter Cleaning Company
Are you a homeowner? If so, gutter cleaning is an important part of preserving the health and value of your home. But climbing on a ladder while carrying tools to clean out clogged gutters can be dangerous if not done properly. That's why it may be beneficial to hire a professional gutter cleaning company for the job! Professional cleaners have years of experience with all types of properties and they are trained in the proper techniques needed to get your gutters thoroughly cleaned without putting themselves or others at risk. Not only do professionals have high-quality equipment that regularly outperforms DIY methods but they remain up-to-date about local regulations too.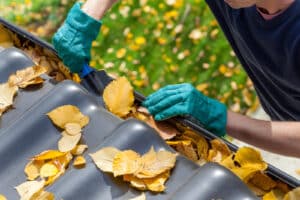 Benefits of hiring a professional gutter cleaning company 
Clogged gutters can be a nightmare for any homeowner, leading to all kinds of costly water damage. However, cleaning gutters is not something most people look forward to. It can be dangerous and time-consuming, not to mention messy. That's where a professional gutter cleaning company comes in. By hiring experts to take care of your gutters, you can rest easy knowing that the job will be done safely and thoroughly. Plus, many companies offer additional services like repairs and inspections of gutters to ensure that your gutters are in top shape year-round. 
Professional equipment and expertise 
When it comes to getting the job done right, professional equipment and expertise are essential. Investing in high-quality equipment ensures that you're getting the best tools available to do the job quickly, efficiently, and with precision. But it's just as important to have the know-how to use that equipment correctly. Professional expertise ensures that you're getting the most out of your equipment and that you're using it in the safest and most effective ways possible. Combining these two factors means that you can trust the professionals to deliver excellent results every time. Whether you're looking for repair work, maintenance, or installation services, make sure you choose a provider who has the right equipment and expertise to give you the results you're looking for.
Time savings and convenience
Cleaning gutters can be a daunting and tiring task. Standing on a ladder for hours, removing debris and unclogging gutters is no easy feat. However, it is essential to maintain clean gutters to avoid damage to your home's foundation. Hiring a professional gutter cleaning company can save you both time and effort. These professionals have the right equipment, knowledge, and experience to get the job done in a timely and efficient manner. You can relax knowing that your gutters are in good hands while you attend to other tasks. Furthermore, the convenience of not having to climb up and down the ladder is added peace of mind, especially for those who are afraid of heights or have physical limitations. The time savings, convenience, and professional results are well worth considering when deciding to hire a gutter cleaning company.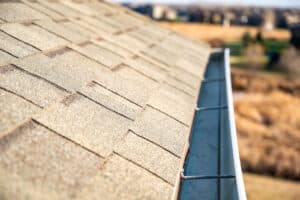 What to look for when selecting a gutter cleaning company 
When it comes to selecting a gutter cleaning company, there are several factors to consider. First and foremost, it is important to choose a company that is experienced and knowledgeable in gutter cleaning. Look for a company that has a solid reputation in the industry and a track record of providing quality service. It's also important to check that the company is properly licensed and insured, to ensure that you are protected in case of any accidents or damage. Additionally, consider the pricing and services offered by the company, as well as their availability and responsiveness to your needs. By taking the time to research and evaluate potential gutter cleaning companies, you can ensure that you choose the right one for your home or business.
(608) 465-4634