A Comprehensive Guide to Hiring a Professional Gutter Cleaning Near Me
When the leaves start to fall and the snow starts piling up on your roof, it might be time to call in a professional gutter cleaner. But how do you know who is the best person for the job? To help ease some of your stress, we've put together this comprehensive guide that provides all key information about hiring a professional gutter cleaning near me so that you can find the one that will fulfill your needs with excellence. We'll cover why regular maintenance of these essential features is necessary, things to consider when comparing estimates from various services, as well as practical tips and tricks for keeping gutters clear year-round.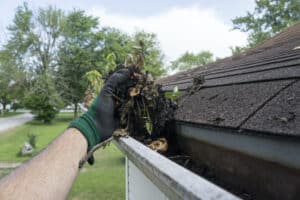 Research the reputation of local gutter cleaners in your area 
As a homeowner, you want to ensure that your house is well-maintained and free from any potential damage. One crucial aspect of maintaining your home is gutter cleaning. However, it can be challenging to find reliable and trustworthy gutter cleaners in your area. Researching the reputation of local gutter cleaners can help you make an informed decision. Reading reviews and asking for referrals can provide you with insight into the quality of their service, timeliness, and professionalism. 
Prepare a list of questions to ask potential cleaners
Hiring a professional cleaner can be a daunting task, especially if it's your first time. Knowing what questions to ask can help you narrow down your search and find the right person for the job. Consider asking about their experience, references, availability, and cleaning methods. It's also important to inquire about their rates and any additional fees they may charge. 
Request references from previous customers and speak with them about their experience 
As a responsible consumer, it's important to do your research before making any big purchase or hiring a service. One helpful step in this process is to request references from previous customers and speak with them about their experience. By doing so, not only will you gain valuable insight into the quality and reliability of the product or service, but you'll also have the opportunity to ask specific questions and address any concerns that may arise. Plus, by hearing firsthand accounts from real customers, you can feel more confident in your decision and potentially avoid any unpleasant surprises down the line. 
Get multiple estimates from different companies before choosing one 
When it comes to selecting a pressure washing company to perform a service or job, it's always advisable to get multiple estimates. Not only does this give you an idea of what the cost range is, but it also allows you to get an understanding of what each company brings to the table. While cost is certainly an important consideration, don't make it the only one. Take your time to review each estimate thoroughly and make an informed decision based not only on price, but also on reputation, experience, and overall quality of service. 
Verify that the company is licensed and insured 
Before hiring any company for a service, it's crucial to verify their license and insurance status. Why? Well, licensed and insured companies have met specific requirements that demonstrate their legitimacy and professionalism. When a company is licensed, it means they've met the state's standards for operating a business, and their employees have passed relevant exams to work in their respective fields. On the other hand, insurance protects both the company and the customer in case of any accidents or damages that may occur during the job.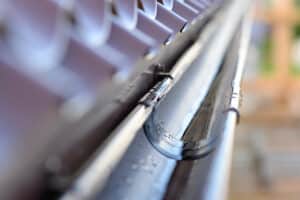 Ask for an inspection of your gutters before hiring anyone
Your home represents one of the biggest investments you'll ever make, so it only makes sense to keep it in good condition. One area that often gets overlooked, but is critical to maintaining the structural integrity of your property, is the gutter system. Gutters that are clogged with debris can cause water damage to your roof and landscape, and even lead to foundational issues if not addressed in a timely manner. That's why it is essential to ask for an inspection of your gutters before hiring anyone to work on them. By doing so, you can ensure that you're getting quality workmanship while protecting your home's long-term value.
(608) 465-4634