Tips on How to Find the Best Pressure Washing Company
Are you looking to give your home or business a more polished appearance, clean away dirt and grime build-up? Best pressure washing can often provide the perfect solution! Finding just the right company for the job may seem overwhelming, but with some research and understanding of what sets top pressure cleaning companies apart from their competitors, you can be sure to get your desired results.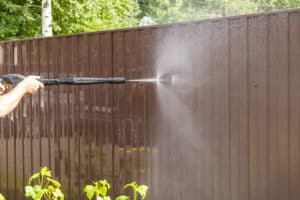 Research potential pressure-washing companies in your area 
If you're in need of pressure washing services, it's important to do your research and find a company that is both reliable and efficient in their work. It may seem tempting to just choose the first company that pops up on a Google search, but taking the time to read reviews and compare prices can save you time, money, and stress in the long run. Look for a company that has a proven track record of delivering high-quality results and excellent customer service. After all, a professional pressure washing job can not only improve the appearance of your property but also increase its value. 
Get quotes from at least three different companies and compare prices 
Are you in the market for a new service but not sure where to start? Look no further than getting quotes from at least three different companies and comparing prices. Not only will this save you money in the long run, but it will also give you the peace of mind that you are getting the best deal for your needs. By doing your research and taking the time to compare prices, you can be confident that you are making an informed decision that will benefit you in the short and long term. 
Read online reviews to get an idea of customer satisfaction 
With the vast number of products and services available online, it can be hard to choose which one to go for. Luckily, there's a tool that can help us get an idea of how customers feel about a certain product or service – online reviews. Reviews are an excellent way to gauge customer satisfaction, and it's easy to access them through various online platforms. Through these reviews, we can learn about both the good and bad experiences of the customers and make a more informed decision before making a purchase. 
Ask family and friends for recommendations 
Keeping your home's exterior clean is important for maintaining its appearance and increasing its value. Pressure washing is a popular cleaning method that can quickly remove dirt, grime, and stains. If you're in need of pressure washing services, asking family and friends for recommendations can be a helpful starting point. Not only can you get honest feedback from people you trust, but you may also be able to see the results of their recommended pressure washing service firsthand. Plus, by choosing a service that comes recommended, you can feel more confident in the quality of work they will provide.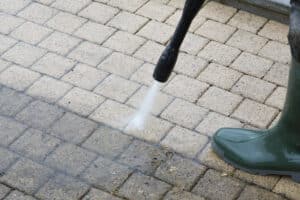 Look for companies that specialize in the type of service you need  
Pressure washing is an essential part of home maintenance, and finding the right company to handle the job is crucial. Whether it's for your driveway, patio, or house exterior, you want to ensure you work with a company that specializes in pressure washing. Don't just settle for any company that offers this service. It's important to do your research and find a reputable pressure washing company that will get the job done right. By doing so, you can have peace of mind, knowing your property is in good hands. 
Make sure the company is licensed and insured
Before hiring any company for a job, it's important to make sure they are licensed and insured. This not only protects you as the customer, but it also ensures that the company you're hiring is legitimate and follows proper regulations. A licensed company has demonstrated their expertise and competence in a given field, having passed required exams and fulfilled any necessary training. Insurance, on the other hand, protects you from any potential mishaps or accidents that may occur during the job, giving you peace of mind and financial security.
(608) 465-4634