How to Choose the Right Professional Driveway Cleaners
As a homeowner, you understand the importance of keeping your property looking its best. Cleaning is important for preserving the value of your property and to impress potential buyers or prospective tenants – and nowhere is this more obvious than in driveway cleaning. Keeping driveways clear of dirt, grime, moss, and weeds can be time-consuming work that's often hard on the body. Fortunately, professional driveway cleaners are available to do all the heavy lifting for you! If you're considering using a professional service but don't know where to start, this post will give you tips on how to choose the right company for your needs.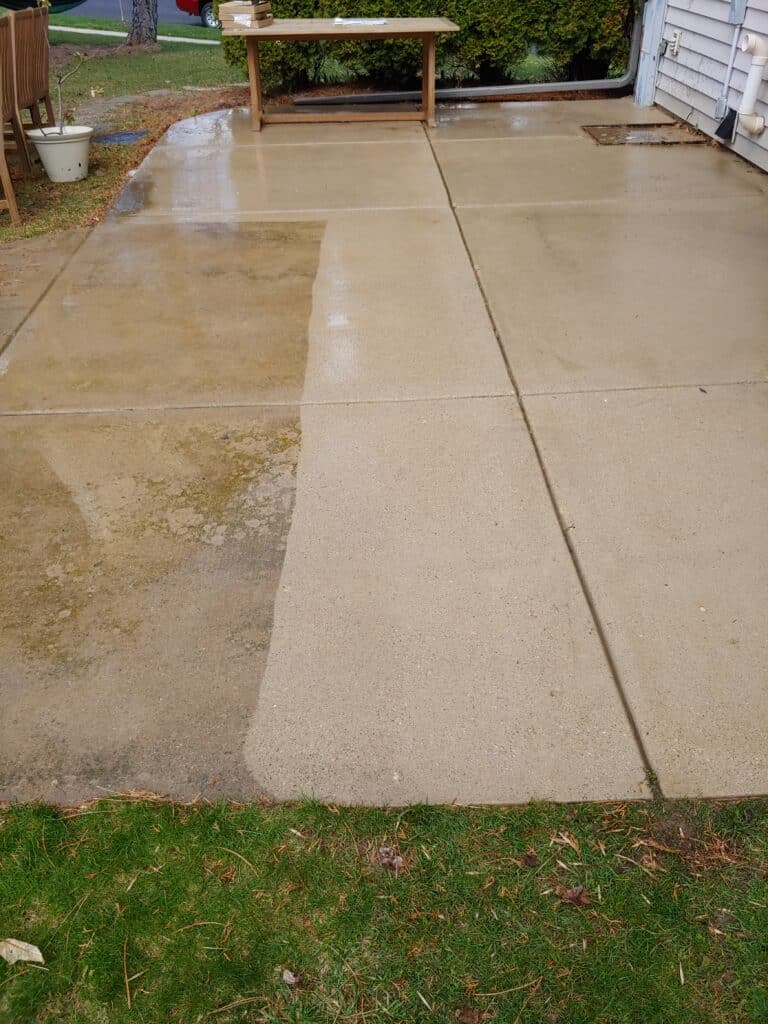 Know the size and type of driveway you have to determine the right cleaner 
Your driveway is the first thing that people see when they arrive at your home, so it's important to keep it clean and presentable. However, not all driveways are created equal, and each one requires a different type of cleaner. Knowing the size and type of your driveway is crucial when selecting a cleaning product. A large, concrete driveway may require a stronger cleaner than a small, gravel driveway. Additionally, an oil stain on a concrete driveway may require a different type of cleaner than a rust stain on an asphalt driveway. 
Research different companies that offer driveway-cleaning services
Are you tired of seeing that stubborn oil stain on your driveway every time you pull in? Or maybe it's just dirty and in need of a fresh, clean look. Whatever the reason, there's no need to stress about cleaning your own driveway. There are plenty of companies out there that offer driveway cleaning services to make your life easier. Some use high-pressure washers, while others may rely on chemical cleaning agents or a combination of both. It all depends on the company you choose. So why not sit back, relax, and let the professionals do the work for you? Take some time to research the different companies available and find the one that best fits your needs. 
Consider environmental-friendly cleaning solutions when selecting a provider
In today's day and age, being environmentally conscious is more important than ever. When it comes to selecting a cleaning service provider, it's important to consider options that prioritize sustainable practices. By choosing a provider that uses environmentally friendly cleaning solutions, you can help reduce your own carbon footprint and contribute to a healthier planet. Plus, these solutions are often just as effective as traditional cleaning products- meaning you won't have to sacrifice cleanliness for sustainability. 
Make sure the cleaners are experienced in working with driveways of your size 
When it comes to keeping your driveway in top shape, it's important to hire experienced cleaners who have worked with driveways of your size before. A well-maintained driveway can make a big difference in the overall appearance of your home, but attempting to clean it yourself or hiring inexperienced cleaners can lead to costly mistakes. From using the wrong cleaning solutions to damaging the surface of your driveway, there are plenty of pitfalls to avoid. By finding cleaners with the skills and experience needed to tackle your driveway, you can rest easy knowing that your home will look its best for years to come.
Read reviews from previous customers to gauge credibility and quality of service
Reading reviews from previous customers can be an essential step in evaluating the credibility and quality of service of a company. By hearing the opinions of people who have already used the service, you can better judge if the business is worth investing your time and money in. Reviews allow you to gain insight into the strengths and weaknesses of the company, as well as the level of customer service they provide. Whether you are purchasing a product or using a service, taking the time to read reviews can help ensure that you are making an informed decision.
Ask for an up-front estimate of the cost and time it will take to complete the job
When it comes to hiring someone to complete a job, it's always wise to ask for an up-front estimate of both the cost and the time it will take them to finish the work. This way, you'll have a clear understanding of what you'll be paying for and how long you'll need to wait until it's done. Nobody likes surprises in terms of unexpected bills or delays, so requesting an estimate is a great way to avoid that. Plus, it will allow you to compare different providers to find the one that offers the best balance of cost and efficiency for your needs. 
(608) 465-4634