How to Find Qualified and Affordable SoftWashing Services
Are you looking for a qualified, yet affordable soft washing service? Soft washing is an integral part of cleaning your exterior surfaces to protect them from all weather elements. If not done properly, it will quickly deteriorate the quality of certain materials and reduce their lifespan. To ensure that your home or commercial building stays in top condition for years to come, trust only professionals who are trained in using soft washing techniques.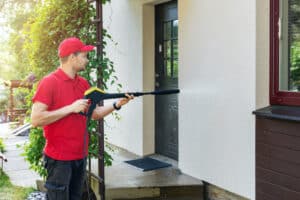 Research soft washing services in your area to find the best prices 
When it comes to maintaining your home's exterior, soft washing is a popular approach that utilizes low-pressure and specialized cleaning solutions to remove grime, algae, and other debris from your property's surfaces. But with so many soft washing services available in your area, it can be tough to know which one to trust with your home. That's why it's important to do your research and compare prices to find the best deal. 
Read customer reviews and check online ratings to ensure quality of service 
In today's world, we rely heavily on the internet to make informed decisions. This rings true when it comes to choosing a service provider. With the vast amount of options available, it's important to read customer reviews and check online ratings to ensure that you'll receive quality service. Online reviews from previous customers can give you insight into the service provider's reliability, value for money, and overall customer satisfaction. Additionally, online ratings can give you a quick summary of a service provider's reputation in just a few clicks.
Ask for references or contact past customers to get firsthand experience
Asking for references or reaching out to past customers is an essential step in the decision-making process. By reaching out to those who have already worked with a company or individual, you can gain valuable insight into their overall experience. This firsthand knowledge allows you to make a more informed decision on whether or not to move forward with a particular service or product. It's vital to take the time to connect with previous customers and learn about their interactions with the company or individual, as it can help you avoid potential pitfalls and ensure you're making the best choice for your needs. 
Check the licenses, certifications, and insurance coverage of the company you're considering
When looking for a soft washing company to hire, it's important to consider a variety of factors. One of the most crucial elements to look into is whether the company is properly licensed, certified, and insured. These qualifications offer a level of security and peace of mind, ensuring that the professionals you're working with have the necessary skills and protection in case something goes wrong.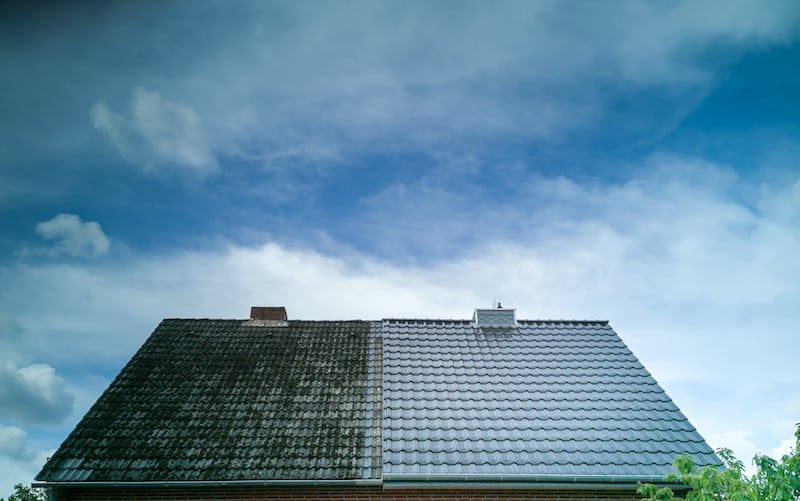 Make sure they are using the proper equipment for the job 
In soft washing tasks, using the proper equipment is essential to achieving success. From fixing a simple leak to building a skyscraper, the right equipment can make all the difference in ensuring that the job is done safely and efficiently. With the vast array of tools available today, it can be tempting to use whatever is at hand instead of taking the time to find the appropriate tool for the task at hand. However, doing so can lead to costly mistakes, injuries, and even damage to the equipment itself. Therefore, it's crucial to make sure that everyone on your team is using the proper tool for the job. 
Ask about their cleaning processes and any chemicals they use in order to protect your property
As a responsible homeowner or business proprietor, you want to ensure that your property is taken care of properly, including when it comes to cleaning. That's why it's essential to ask about the cleaning processes and chemicals that are being used. With so many different cleaning solutions available on the market today, it's important to ensure that the products being used do not contain any harmful chemicals that could potentially damage your property or pose a health risk. 
(608) 465-4634